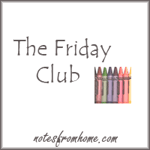 I have two twitter accounts. My private one and my @simply_Hayley one.
My @simply_hayley account has been going for 1 year, 3 months, 3 weeks, 11 hours, 56 minutes, 43 seconds.
My private account has been going 1 year, 10 months, 2 weeks, 6 days, 12 hours, 17 minutes, 13 seconds. This was where I first started on twitter. Following celebrities initially. And then I discovered sites such as we.follow which meant I could find other people with similar interests to my own.
And then when I discovered the world of blogging well twitter became a whole new thing! I started communicating with other bloggers, being able to share blog posts, discover new bloggers, get my posts out there. I discovered new friends. I connected with people from across the country, even the world.
But that doesn't meant that twitter doesn't come without its risks. Addiction for one thing. Its all too easy to pick up your phone and tweet your every move of every single day, but that in itself is extremely unsafe. Its so important to be aware of what you are posting and who has access to that information. If you tweet every day that you get your morning coffee at Starbucks at Kings Cross then suddenly your exposing yourself. Private accounts limit this as it means only those you allow to follow you can see what you are tweeting but even still often do you REALLY know who any of these people are? Recently I've had to really lock-down my private twitter and it got me wondering really weather I did know these people or not?
And then of course theres twitpic/plixi and all the other twitter picture apps which mean you can put images of your everyday goings on up without a second thought. I myself twitpicced my way through the London to Brighton ride in 2010 on my twitpic feed. But sometimes you risk exposing yourself maybe slightly too much when people tweet pictures of you in your robe in a spa changing room… Or you could post a picture of yourself in the bath, or how about when your looking hot? The fact of the matter is a bit like facebook mobile uploads its become the norm to share your whole life with the world. But in reality is this a good thing. Often through blogging we are sharing more than most standard Internet users anyway, twitter just add's to that.
That being said without twitter I wouldn't always be able to catch up with my wonderful friends such as @LvanO, @notsosinglemum, @livvyssmile, @MrsTeepot. Or meet awesome new people like today when the Queen of twitter (@Nickie72) introduced me to @Dr Reba.
There are advantages and disadvantages to using twitter. And on the whole it can be a great experience. But it moves quickly. There can be alot of heated discussions over things such as feminism and equality (not mentioning any apprentice related discussion that may have occurred) and it can be easy to get caught up in it. Equally it can be scary to just jump in there, but if you go for it you make friends, you talk to people.
Top Twitter Tips:
Hashtags worth checking out: #Journorequest, #PRrequest, #cybermummy, #cybermummy11.
Top tweeters to follow if you dont already! @Nickie72, @cosmicgirlie, @violetposy, @verybusymama, @crystaljigsaw and @mumrablog.
Think when posting pictures, does it show any personal information? Your childs school uniform logo?
Even on twitter you can dig yourself a hole, insults get around, *cough* Denise van Outen and Natalie Cassidy *cough*
Just stay safe and be aware what you are tweeting.
Here are the other entries in this Twitter Carnival:
Nova at Cherished By Me posts Tweet Tweet
Heather at SAHM Loving It posts Twitter World – The Extended Friday Follow #ff
Cass at The Diary of a Frugal Family posts Twitterholics Anonymous….
Ghostwritermummy posts Twitter
Kelly from Domestic Goddesque posts The Twitterverse
Maggy at Red Ted Art posts Nothing To Do with Anything and Everything.
Ella at Notes From Home posts her Twitter for Beginners – 5 tips to getting started.